Recyling

Recycling initiatives have come of age and continue to gain momentum. We have products that raise the bar both in looks and robustness.
For the Urban and Coupe we work in conjunction with Valpak who can solve the operational  and collection issues often associated with recycling.
Range of solutions for recycling  batteries and phones to glass and cardboard.
High aesthetic appeal.
Operational health & safety.
Robust and vandal resistant.
Idea for branding and information.
A growing installed base of recycling solutions is proving that recycling can look good as well as ticking the environmental objectives boxes for city local authorities and environmentally aware retailers.

We recommend that you particularly look at our Urban - Coupe - City+ products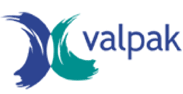 SMF International - Working in partnership with Valpak.