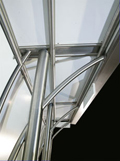 Transit Shelters

SMF International is a major designer and manufacturer of bus and transit shelters around the world.  Working with our customer's, often in City bid situations, SMF can provide full  concept visualisation and design services leading to full manufacturing drawings and shelter manufacture in its factories in the UK or Malaysia. Alternatively we can work with existing designs, adding value through our huge experience. Working in stainless steel, aluminium or suitably protected mild steel we develop bespoke cost effective solutions for our customers.  Air conditioning, solar powered, integrated amenities; we have the solutions.
Benefits
Stainless steel, aluminium or suitably protected mild steel structures.
Full design capability: Concept through to manufacture and beyond.
In-house structural and foundation engineering.
Unique in-house operational and installation experience.
Innovation: Air conditioning, Solar, information, amenity.
High volume low cost asia-pacific manufacturing facilities.